Responsive, Performant Images for the Web
Learn to optimize your images for the web in this video from PerfMatters Conf.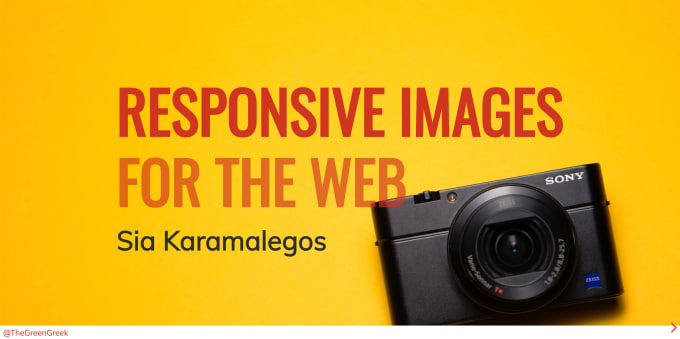 Want to learn how to make your images more responsive and more performant? Haven't gotten a chance to read that book/article/doc on web performance for images yet?
I spoke at my first virtual conference, PerfMatters Conf, and luckily they recorded it. This talk is a great intro into all things images for the web. Enjoy!
In this talk, I focus on the underlying concepts in HTML and CSS for serving responsive images, which you can take with you no matter which tool you use. Which file formats suit which image types best? How can you use art direction in images to show the best image for a viewport layout?
You might also like
If you use Google Fonts, a few additional steps can lead to much faster load times.
Start using AVIF today with Cloudinary. Learn about your options, the tradeoffs, and how to overcome slow transformations.
Set up responsive images in Eleventy using Cloudinary and Eleventy shortcodes
Webmentions
If you liked this article and think others should read it, please share it.